The logistics subsidiary DB Schenker made by far the largest contribution to the positive development of Deutsche Bahn (DB), which reported a positive operating result for the first time since the corona crisis this first half year. "The first half of 2022 is Schenker's most successful in the company's 150-year history", said Levin Holle, DB's Chief Financial Officer.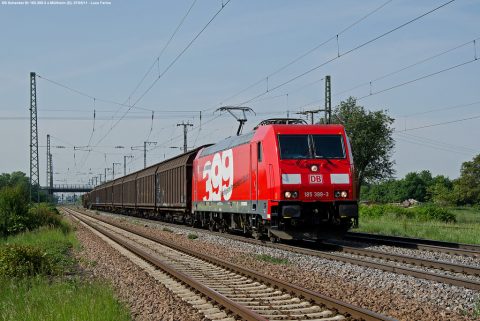 DB Schenker almost doubled its operating profit compared to the first six months of 2021 to around 1.2 billion euros. "Our logistics subsidiary supports the positive development of the DB Group enormously", said Holle. According to the firm, international logistics was in greater demand than ever before.
Half-year figures
Deutsche Bahn published its half-year figures last week 28 July, saying that it closed the first half of 2022 with an operating profit (adjusted EBIT) of 876 million euros. Consolidated sales increased by 28.4 per cent compared to the first six months of 2021 to around 28.0 billion euros.
Ironically, news about state aid for the German railway company was released a day earlier. Deutsche Bahn will receive 215 million euros in the form of equity injection under the EU's state aid guidelines, aiming to compensate the company for the losses of its subsidiaries from the Covid-19 pandemic between 16 March and 31 May 2020. It must be mentioned that the benefiting subsidiaries are DB Netze, the German rail infrastructure manager; DB Energie, the traction power supplier and DB Station & Service.
DB Netze
The infrastructure manager has seen better times indeed. The German rail infrastructure is currently unable to keep up with the growth in traffic. More traffic jams on the rails and delays are the result. The impact can already be seen in the supply chain of the logistics industry, which depends heavily on the German network.
Quality and punctuality are currently "unacceptable", emphasised CEO of the company Richard Lutz. But this also explains why the company is investing heavily in the expansion of the network. Together with the federal government, DB investments amounting to 5.4 billion euros continued to flow into the railway infrastructure in Germany this year. "The aim is to make the infrastructure fit for the future in all dimensions", DB stated.
Source: https://www.railfreight.com/business/2022/08/01/db-schenker-puts-deutsche-bahn-back-in-black/